Commissioner Ryan Sitton: "Nations Around World Are Looking to Texas for Energy"
October 27, 2017
AUSTIN  — Texas Railroad Commissioner Ryan Sitton participated yesterday afternoon in a Texas power, industry and energy panel at the Texas #AE Industry Conference along with Richard Byrnes, the Chief Port Infrastructure Officer for Port of Houston Authority and Lance Spross, the Director of Engineering Standards and Maintenance Strategy for Oncor.
Commissioner Sitton discussed the increase in infrastructure, exploration and production and pricing in the new energy paradigm. 
"Since the crude oil export ban was lifted in 2015, the U.S. has become a major world player in the global energy market, and that isn't going away any time soon," Sitton said.
"In the last 10 years, Texas alone has tripled its daily crude oil production and nearly doubled the amount of natural gas produced each day. We're at a point in time when nations around the world are depending on Texas for their energy production. Our state has the natural resources, dynamic refineries, world-class export facilities and hundreds of thousands of miles of pipeline. When you look at the entire supply chain, and specifically Texas, we are advantaged over anywhere else in the world." 
Sitton participated in the event as part of his National Energy Awareness Month initiative. He has traveled throughout October working to educate Texans and non-Texans about the incredible benefits and opportunities created by the state's abundant crude oil and natural gas.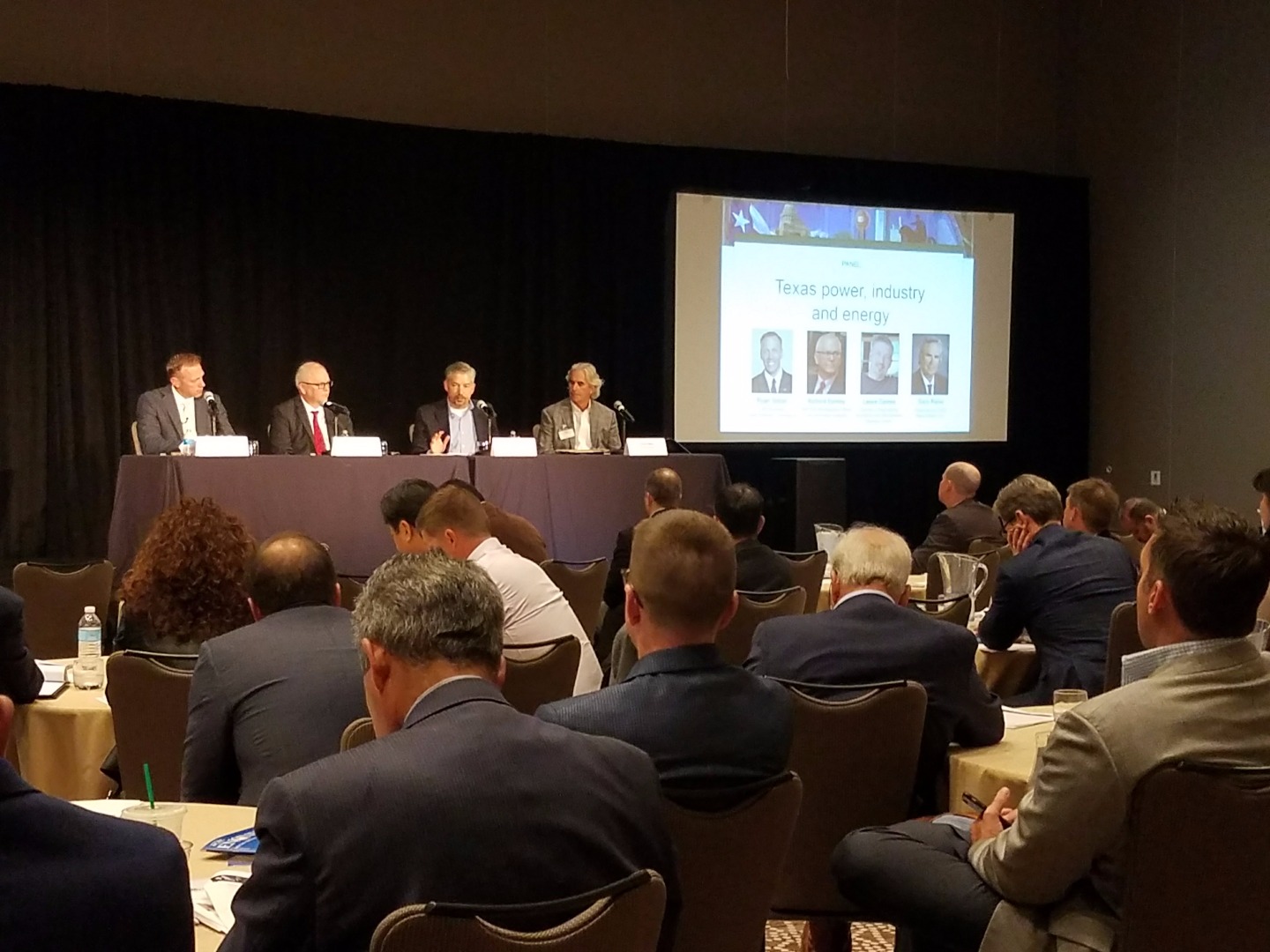 ---
Ryan Sitton was elected to the Railroad Commission in 2014 and is the first engineer to serve on the Commission in 50 years. Ryan is one of the world's leading energy experts and founded PinnacleART, an engineering and technology company focused on reliability and integrity programs for the oil, gas, and petrochemical, mining, pharmaceutical, and wastewater industries. As Railroad Commissioner, Ryan is committed to fostering an environment where energy can be responsibly produced as efficiently and effectively as possible.
---
About the Railroad Commission:
Our mission is to serve Texas by our stewardship of natural resources and the environment, our concern for personal and community safety, and our support of enhanced development and economic vitality for the benefit of Texans. The Commission has a long and proud history of service to both Texas and to the nation, including almost 100 years regulating the oil and gas industry. The Commission also has jurisdiction over alternative fuels safety, natural gas utilities, surface mining and intrastate pipelines. Established in 1891, the Railroad Commission of Texas is the oldest regulatory agency in the state. To learn more, please visit http://www.rrc.texas.gov/about-us/.