Commissioner Ryan Sitton
Ryan Sitton is a native Texan who grew up in the Irving area. He is a graduate of Texas A&M University where he earned a degree in Mechanical Engineering, and met his wife, Jennifer. Following college, Ryan went to work as an engineer in the energy industry.
In 2006, Ryan and Jennifer founded Pinnacle Advanced Reliability Technologies, an engineering and technology company focused on reliability and integrity programs for the oil, gas and petrochemical industries. Since 2006 Pinnacle has grown substantially, today employing more than 600 people. In three separate years, Inc. Magazine recognized Pinnacle as one of the 1,000 fastest-growing, privately held companies in the nation. For four consecutive years, Pinnacle was one of the coveted Aggie 100 recipients, which celebrates and recognizes the fastest-growing Aggie-owned or Aggie-led businesses in the world.
With nearly 20 years of experience in the oil, gas and petrochemical industries, Ryan is considered a leader in his field and has provided expert testimony in both regulatory and civil court cases. He has served on the board of several energy trade associations, and is currently on the board of the Texas A&M Energy Institute and the Texas A&M Engineering Advisory Council.
In 2015, Ryan was recognized as one of the 40 most influential leaders under the age of 40 in the Houston area. He became the youngest person identified as a distinguished Engineering Alumnus by Texas A&M, and he is the first engineer to serve as a Railroad Commissioner in more than 50 years.
Ryan and his wife Jennifer have three children and are active members of St. Andrews Episcopal Church. A lifelong entrepreneur, Ryan enjoys inventing, especially with his kids, and building all sorts of creations with the family's collection of more than 100,000 Legos. He is deeply honored to serve as your Railroad Commissioner.
---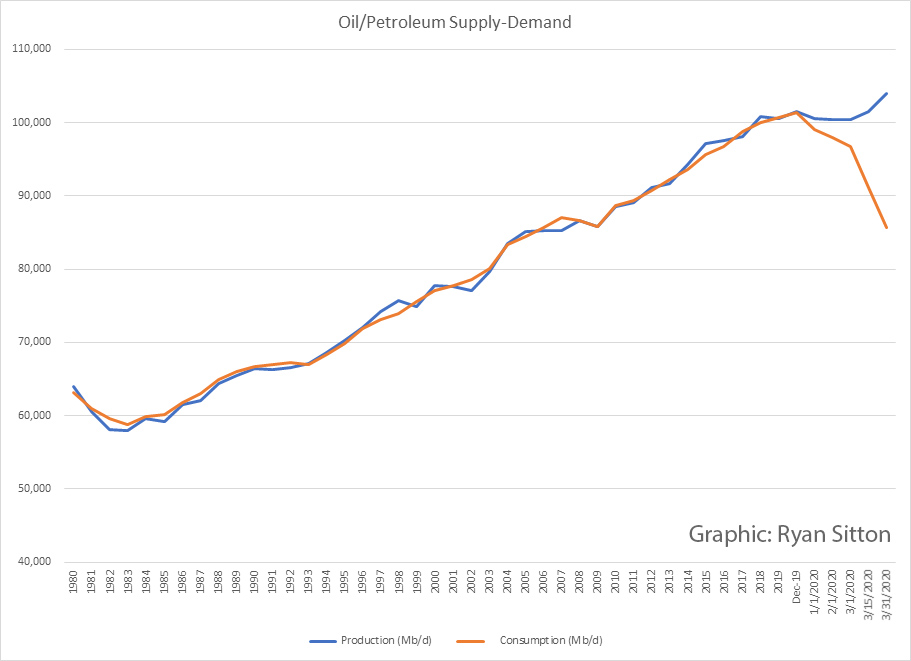 Oil supply and demand have tracked consistently over the last 40 years. They have never been this far out of balance, as the OPEC+ oversupply and collapse of demand due to coronavirus impact the market.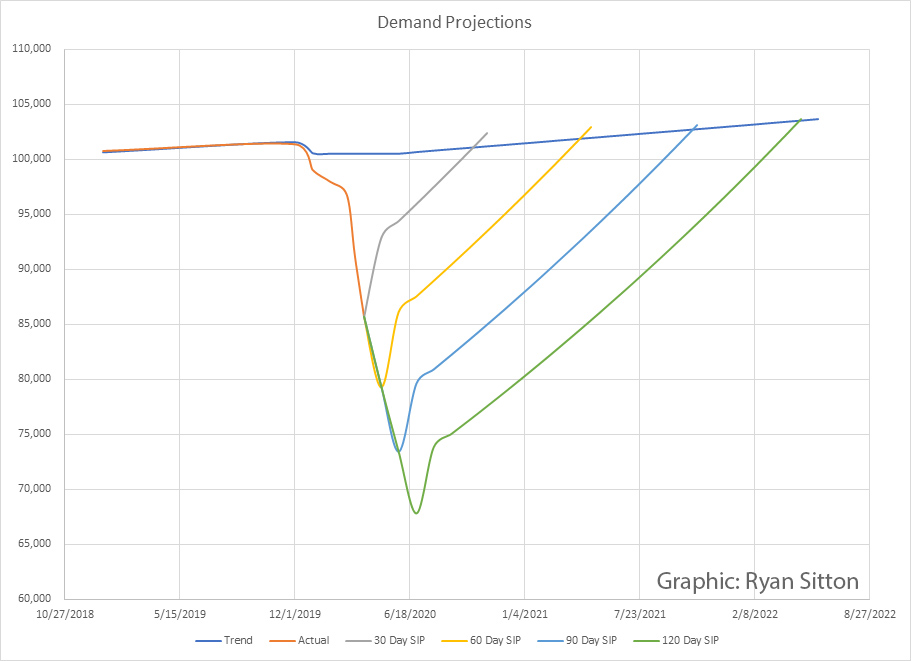 How quickly oil demand recovers depends on how long we shelter-in-place due to the #coronavirus pandemic. This graph I created shows that the time it takes to recover is based on the length of shelter-in-place.