Railroad Commissioner Sitton Delivers Address to Young Professionals in Energy
October 11, 2016
AUSTIN — Texas Railroad Commissioner Ryan Sitton spoke today to Austin's Young Professionals in Energy for their Lunch and Learn Series. Sitton discussed what the new wave of energy professionals should know, the energy race and the Railroad Commission's role. 
"The caliber of young professionals entering the industry is astounding," Sitton said. "As a regulator of oil and gas, I'm looking forward to working with these men and women who will lead Texas toward a position of global energy leadership."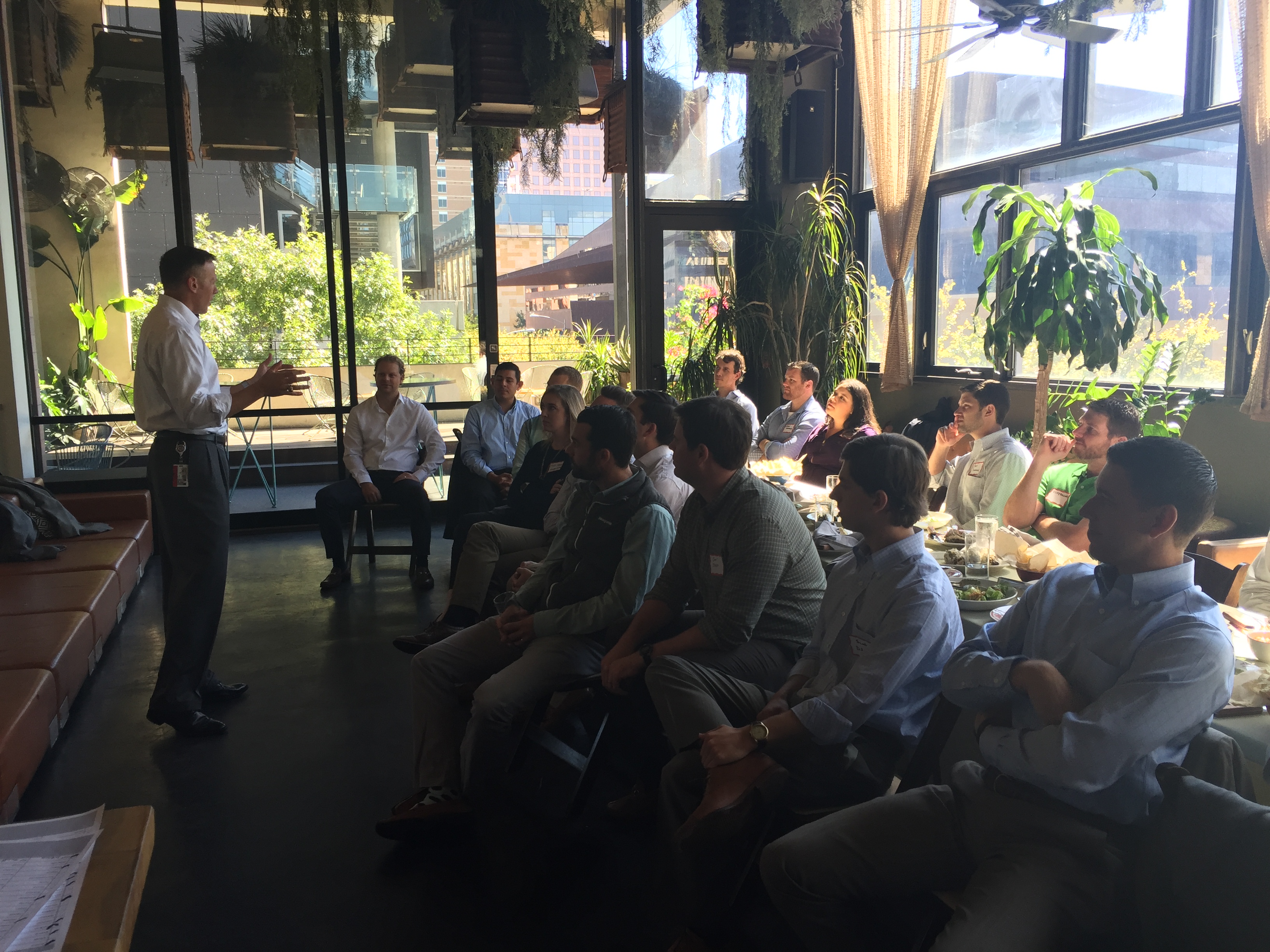 ---
Elected to the Railroad Commission in 2014, Ryan Sitton is one of the world's leading energy experts and the first engineer to serve on the Commission in 50 years. A native North Texan, Sitton is a graduate of Texas A&M University where he earned a degree in Mechanical Engineering, and met his wife, Jennifer. In 2006, Ryan and Jennifer founded PinnacleART, an engineering and technology company focused on reliability and integrity programs for the oil, gas, and petrochemical, mining, pharmaceutical, and wastewater industries. As Railroad Commissioner, Ryan is working to make the Commission more efficient and effective so Texas can lead America to energy independence.
---
About the Railroad Commission:
Our mission is to serve Texas by our stewardship of natural resources and the environment, our concern for personal and community safety, and our support of enhanced development and economic vitality for the benefit of Texans. The Commission has a long and proud history of service to both Texas and to the nation, including almost 100 years regulating the oil and gas industry. The Commission also has jurisdiction over alternative fuels safety, natural gas utilities, surface mining and intrastate pipelines. Established in 1891, the Railroad Commission of Texas is the oldest regulatory agency in the state. To learn more, please visit http://www.rrc.texas.gov/about-us/.