Railroad Commissioner Sitton Keynotes Summer NAPE Conference
August 10, 2016
AUSTIN — Texas Railroad Commissioner Ryan Sitton gave the keynote address at the Summer NAPE Business Conference, hosted in Houston, Texas, on Aug. 10. The conference brings together executives, experts and speakers to examine trends, legislative and regulatory challenges, and technical advancements in the energy industry. 
In his presentation "The Energy Race," Sitton discussed commodity pricing and how the U.S. will change its role from an energy importer to energy exporter. 
"No one does a better job producing oil and gas than Texas," Sitton said. "The U.S. was once labeled a declining producer, but we've now overtaken Saudi Arabia and Russia for the claim of being the No. 1 oil and gas producer in the world. As the leading producer of oil and gas in the country, Texas is uniquely poised to take advantage of the next oil boom." 
Sitton also discussed what role the Railroad Commission of Texas will have in securing the energy future of the U.S. and how the surge in the nation's oil and gas production in the past five years has led to a restructuring of the global energy industry, diminishing the influence of OPEC.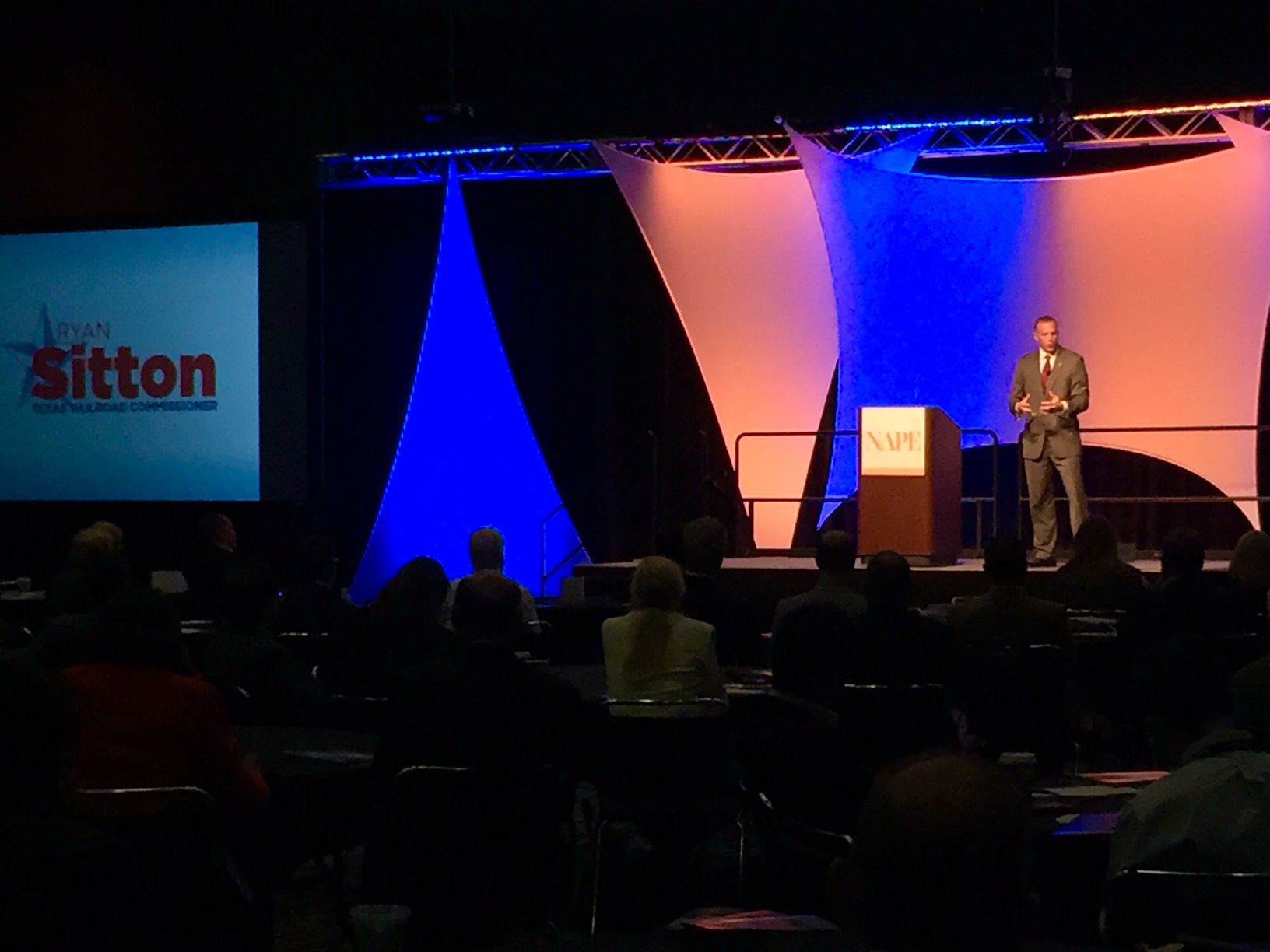 ---
Elected to the Railroad Commission Nov. 4, 2014 to a six-year term, Commissioner Ryan Sitton won the general election with over 58 percent of the vote.Ryan Sitton is one of the world's leading energy experts. He is the first engineer to serve on the Commission in 50 years. A native Texan who grew up in the Irving area, Sitton is a graduate of Texas A&M University where he earned a degree in Mechanical Engineering, and met his wife, Jennifer. In 2006, Ryan and Jennifer founded PinnacleART, an engineering and technology company focused on reliability and integrity programs for the oil, gas, and petrochemical, mining, pharmaceutical, and wastewater industries. As Railroad Commissioner, Ryan is working to make the Commission more efficient and effective so Texas can lead America to energy independence.
---
About the Railroad Commission:
Our mission is to serve Texas by our stewardship of natural resources and the environment, our concern for personal and community safety, and our support of enhanced development and economic vitality for the benefit of Texans. The Commission has a long and proud history of service to both Texas and to the nation, including almost 100 years regulating the oil and gas industry. The Commission also has jurisdiction over alternative fuels safety, natural gas utilities, surface mining and intrastate pipelines. Established in 1891, the Railroad Commission of Texas is the oldest regulatory agency in the state. To learn more, please visit http://www.rrc.texas.gov/about-us/.