RRC Remediation of Abandoned Oilfield Site Helps With Development of Turtle Bayou Nature Preserve
October 10, 2016
AUSTIN –The Railroad Commission's Site Remediation section has helped turn an historic, abandoned oil field site into part of one of the state's newest natural habitats—the Turtle Bayou Nature Preserve. The 511-acre preserve, which celebrated its grand opening Friday, is located between Houston and Beaumont in Chambers County and borders Lake Anahuac and Turtle Creek Bayou. 
The preserve is part of the Turtle Bayou Oil Field discovered in 1952, which had legacy abandoned oil wells and former oilfield waste pits. The abandoned oil wells were plugged using $487,000 from the RRC's Oil & Gas Regulation & Cleanup Fund, which is financed by industry fees for plugging abandoned wells and remediating abandoned oilfield sites. An additional $49,793 from the OGRCF and a $176,300 federal Brownfield grant also was used by RRC Site Remediation to assess the site and ensure it was cleaned up to standards necessary for wetland habitat. 
The Commission's Brownfield Response Program restores Brownfield properties in communities across Texas by increasing the redevelopment potential of abandoned oil and gas sites. The RRC BRP provides technical and financial support for redevelopment with little to no cost to local governments, non-profit organizations, tribes, universities, school districts and economic development corporations through a brownfield grant from the U.S. Environmental Protection Agency. 
The preserve is owned by the Chambers-Liberty Counties Navigation District, for preserving coastal habitat and protecting water quality. Galveston Bay Foundation holds a conservation easement on the property to permanently protect the land, which provides opportunities for hiking, birding and kayaking.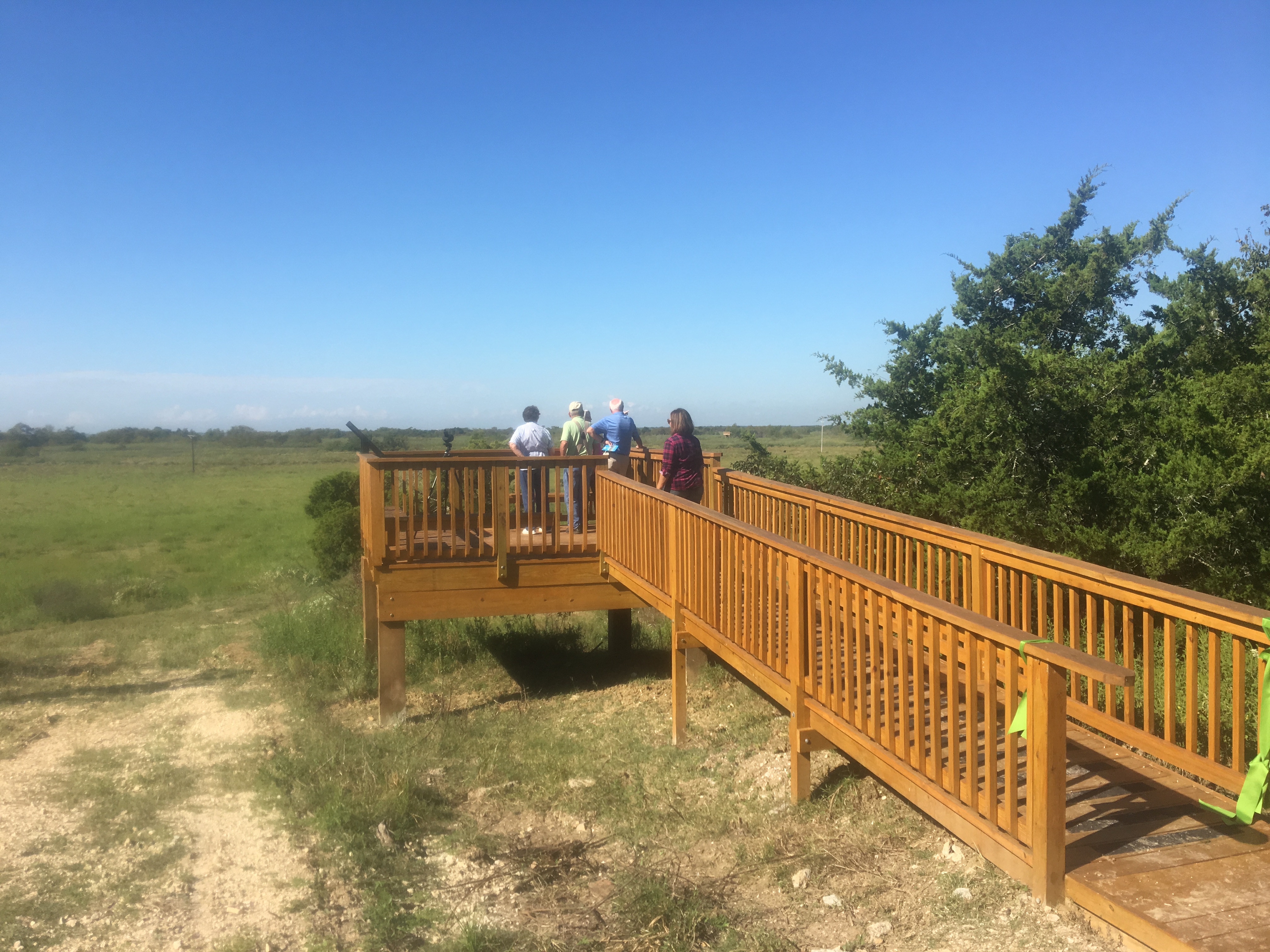 ---
About the Railroad Commission:
Our mission is to serve Texas by our stewardship of natural resources and the environment, our concern for personal and community safety, and our support of enhanced development and economic vitality for the benefit of Texans. The Commission has a long and proud history of service to both Texas and to the nation, including almost 100 years regulating the oil and gas industry. The Commission also has jurisdiction over alternative fuels safety, natural gas utilities, surface mining and intrastate pipelines. Established in 1891, the Railroad Commission of Texas is the oldest regulatory agency in the state. To learn more, please visit http://www.rrc.texas.gov/about-us/.