Commissioner Christian Kicks Off Energy Awareness Month At Interstate Oil And Gas Compact Commission Annual Meeting
October 02, 2017
AUSTIN– Today, Railroad Commissioner Wayne Christian kicked off "Energy Awareness Month" at the Interstate Oil and Gas Compact Commission (IOGCC) Annual Meeting in Pittsburgh, Pennsylvania. In September 1991, President George H.W. Bush declared October National Energy Awareness Month, encouraging government and organizations to raise awareness of the importance regarding sustainably managing the nation's energy resources. 
"Most people do not realize how much energy and petroleum products impact their day-to-day lives," said Christian. "Oil is used to make a lot more than just gasoline. Petroleum is essential for the creation of cosmetics, medicine, asphalt, fabrics, plastics and even many foods. 
"Texas leads the nation in the production of oil and natural gas, producing more than 2.4 million barrels of crude and 17.25 million MCF of gas per day" continued Christian. "This production has helps keep our energy prices low, while creating hundreds of thousands of jobs and fostering economic growth. This energy awareness month, take some time to think about how your life would be different without the energy and petroleum products we take for granted each day." 

In April, Governor Greg Abbott appointed Christian the Official Representative of Texas to IOGCC. The IOGCC is one of the oldest and largest interstate compacts in the nation, formed more than 80 years ago when several states joined together to resolve common issues in the industry without federal intervention.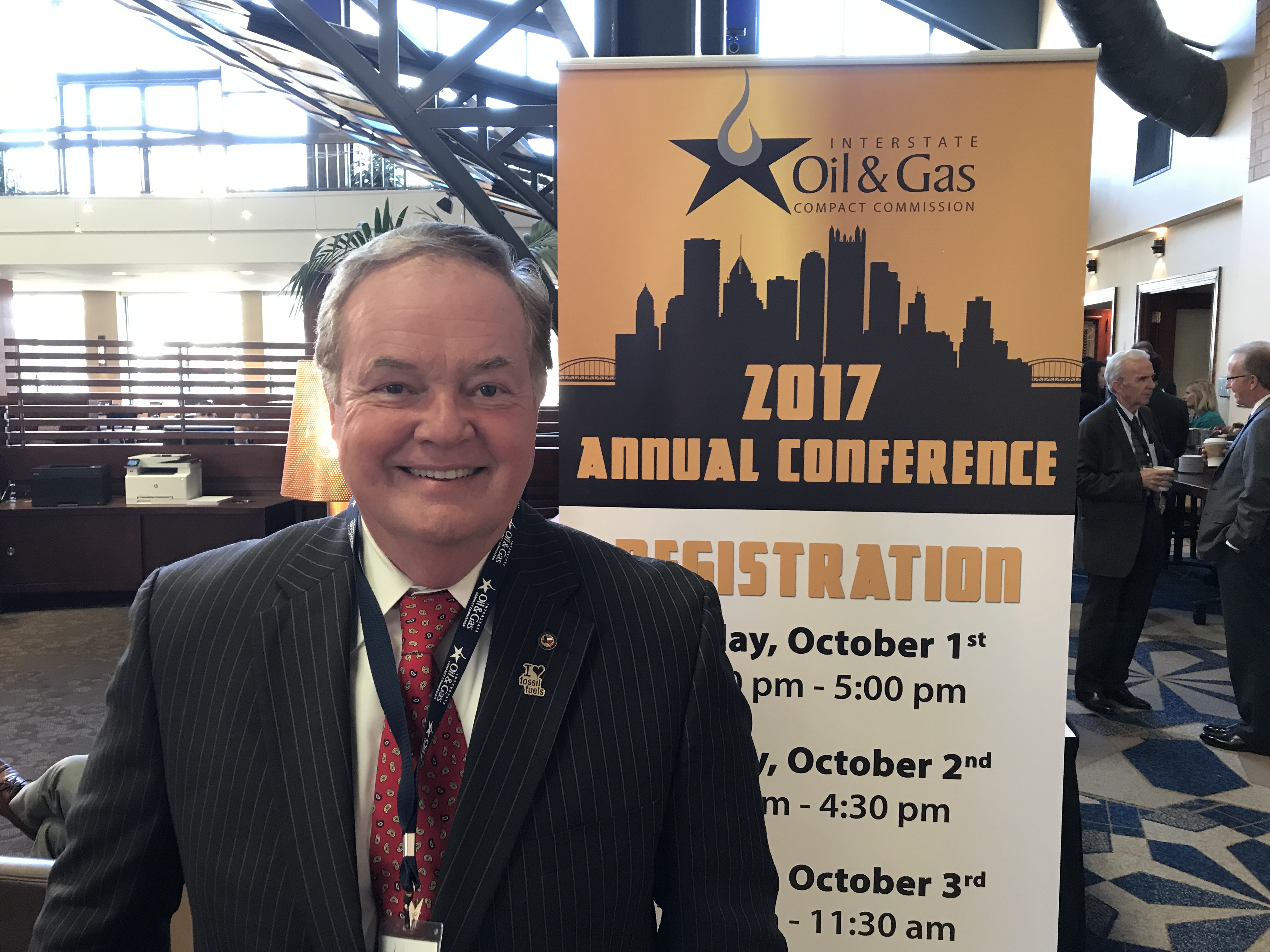 Commissioner Christian at 2017 IOGCC Conference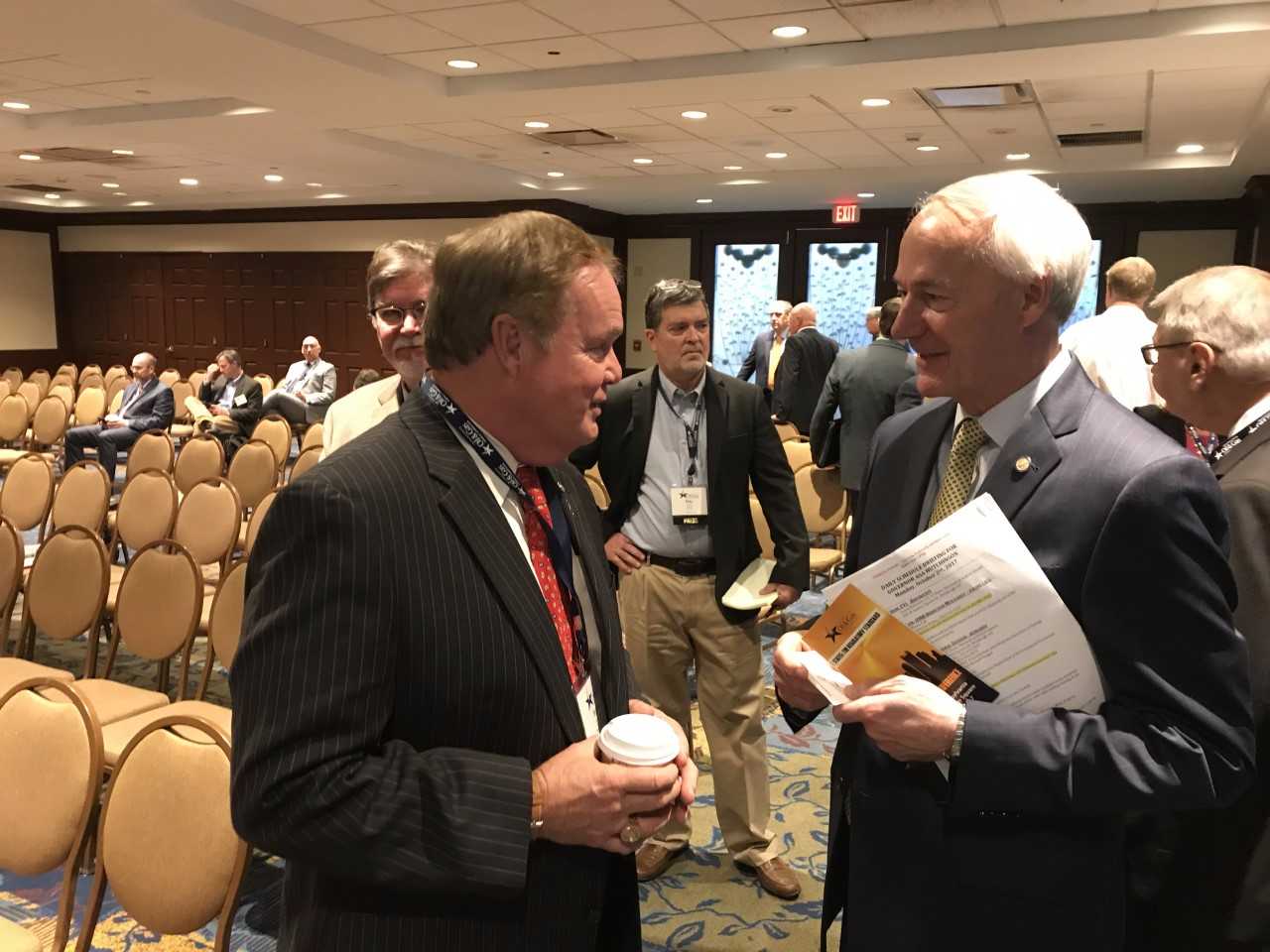 RRC Commissioner Wayne Christian (Left) with Arkansas Gov. Asa Hutchinson
---
A lifelong conservative businessman, Wayne Christian was elected to join the Railroad Commission of Texas in November 2016. In 1996, Christian was elected to the House of Representatives. During this time, Christian served as Vice-Chair of Regulated Industries and as a multi-term member of the Energy Resource Committee. On these committees, he had direct oversight of the Railroad Commission and accumulated a strong record of standing for free markets and against burdensome regulations.
---
About the Railroad Commission:
Our mission is to serve Texas by our stewardship of natural resources and the environment, our concern for personal and community safety, and our support of enhanced development and economic vitality for the benefit of Texans. The Commission has a long and proud history of service to both Texas and to the nation, including almost 100 years regulating the oil and gas industry. The Commission also has jurisdiction over alternative fuels safety, natural gas utilities, surface mining and intrastate pipelines. Established in 1891, the Railroad Commission of Texas is the oldest regulatory agency in the state. To learn more, please visit https://www.rrc.texas.gov/about-us/.