Railroad Commission of Texas Announces New Seismologist
August 08, 2017
AUSTIN – The Railroad Commission of Texas (RRC) today announced Dr. Aaron Velasco will serve the agency as RRC seismologist. Dr. Velasco is a professor of Geological Sciences and Director of Interdisciplinary Initiatives at the University of Texas – El Paso (UTEP). He will continue to serve in his capacity as an educator and researcher at UTEP.
"I congratulate Dr. Velasco on his selection as our new staff seismologist at the Railroad Commission of Texas," Railroad Commission Chairman Christi Craddick said.
"His expertise in the study of seismology will be an asset to the agency and the state. I also want to thank Dr. Craig Pearson for his time and dedication to the Commission in serving as our very first seismologist. Dr. Pearson was instrumental in the development and implementation of some of the most stringent and comprehensive rules in the nation related to the issue of induced seismicity, and we are grateful to have had his knowledge and counsel at such an important time."
Commissioner Ryan Sitton said, "The Railroad Commission takes the issue of induced seismicity very seriously. I look forward to working with Dr. Velasco to continue to ensure we have necessary procedures in place to minimize and mitigate potential risks. I've personally attended meetings of the Technical Advisory Committee and feel confident that the work BEG and other academic institutions are doing will help us better understand the science around this important issue. Dr. Velasco is an important addition to the team who has been working on this issue since I joined the Commission."
Commissioner Wayne Christian said, "I welcome Dr. Velasco to the Railroad Commission of Texas and look forward to working with him to ensure the safe and reliable production of oil and gas in our great state. There is nothing more important to me than the safety of our citizens."
As the RRC's seismologist, Dr. Velasco will serve on the Governor's Technical Advisory Committee for the TexNet Seismic Monitoring Program run by the University of Texas – Austin's Bureau of Economic Geology. He will also work with RRC staff in reviewing disposal well permit applications in areas of historic seismicity to ensure proper requirements are in place to prevent or minimize the potential for induced seismic activity. Additionally, Dr. Velasco will serve in an advisory capacity to the RRC on issues and policy related to seismicity and energy production in Texas. 
"The Railroad Commission is considered a global leader in energy regulation, and I'm honored and humbled to serve my fellow Texans and this historic agency as RRC seismologist," Dr. Velasco said. "I share the agency's mission to protect public safety and the environment, and I will do that by putting my years of experience and research in seismology and understanding to work for Texas."
UTEP President Diana Natalico said, "Dr. Velasco's expertise in seismology and geology will enable him to contribute unique and valuable perspectives to the work of the Railroad Commission of Texas. In addition to their teaching and research, UTEP faculty members like Dr. Velasco help inform public policy issues at local, state and national levels and validate UTEP's growing reputation as a public research university."
Dr. Velasco earned his Bachelor of Science degree in applied geophysics from the University of California – Los Angeles in 1988 and his doctorate in geophysics from the University of California – Santa Cruz in 1993. He has held several teaching positions at UTEP since joining the university faculty in 2002. Prior to UTEP, Dr. Velasco held several technical and research positions, including work at Los Alamos and Lawrence Livermore National Laboratories.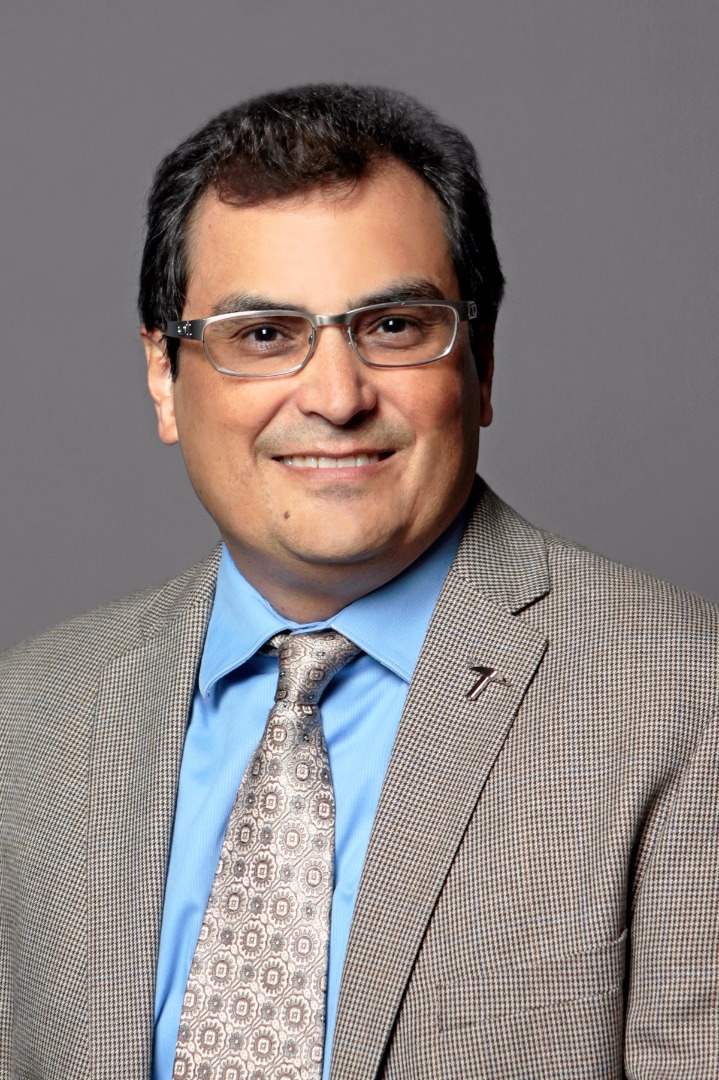 Dr. Aaron Velasco: Photo Courtesy of UTEP Communications
---
About the Railroad Commission:
Our mission is to serve Texas by our stewardship of natural resources and the environment, our concern for personal and community safety, and our support of enhanced development and economic vitality for the benefit of Texans. The Commission has a long and proud history of service to both Texas and to the nation, including almost 100 years regulating the oil and gas industry. The Commission also has jurisdiction over alternative fuels safety, natural gas utilities, surface mining and intrastate pipelines. Established in 1891, the Railroad Commission of Texas is the oldest regulatory agency in the state. To learn more, please visit http://www.rrc.texas.gov/about-us/.