RRC Helps Mitigate Boating Hazards at National Preserve
July 24, 2023
The Railroad Commission of Texas recently completed a project to help the National Park Service (NPS) ensure boater safety at the Big Thicket National Preserve in East Texas.
The project involved removing surface casings on four wells that had been plugged in the Neches River by operators in the 1970's and early 80's. The tall surface casings were starting to get exposed over the decades as river depths changed, posing a risk in recent years to boaters passing through the national preserve.  
The NPS contacted the RRC to oversee the project which took about two and a half months to complete. Contractors, including divers, worked in the water removing river debris and cutting the casings at the riverbed to get them removed.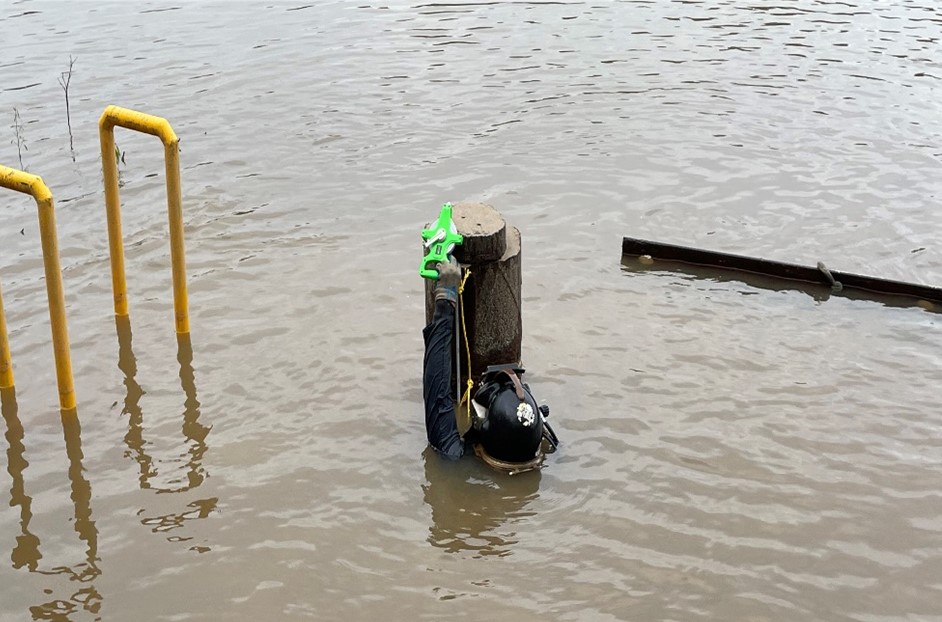 Diver working on surface casing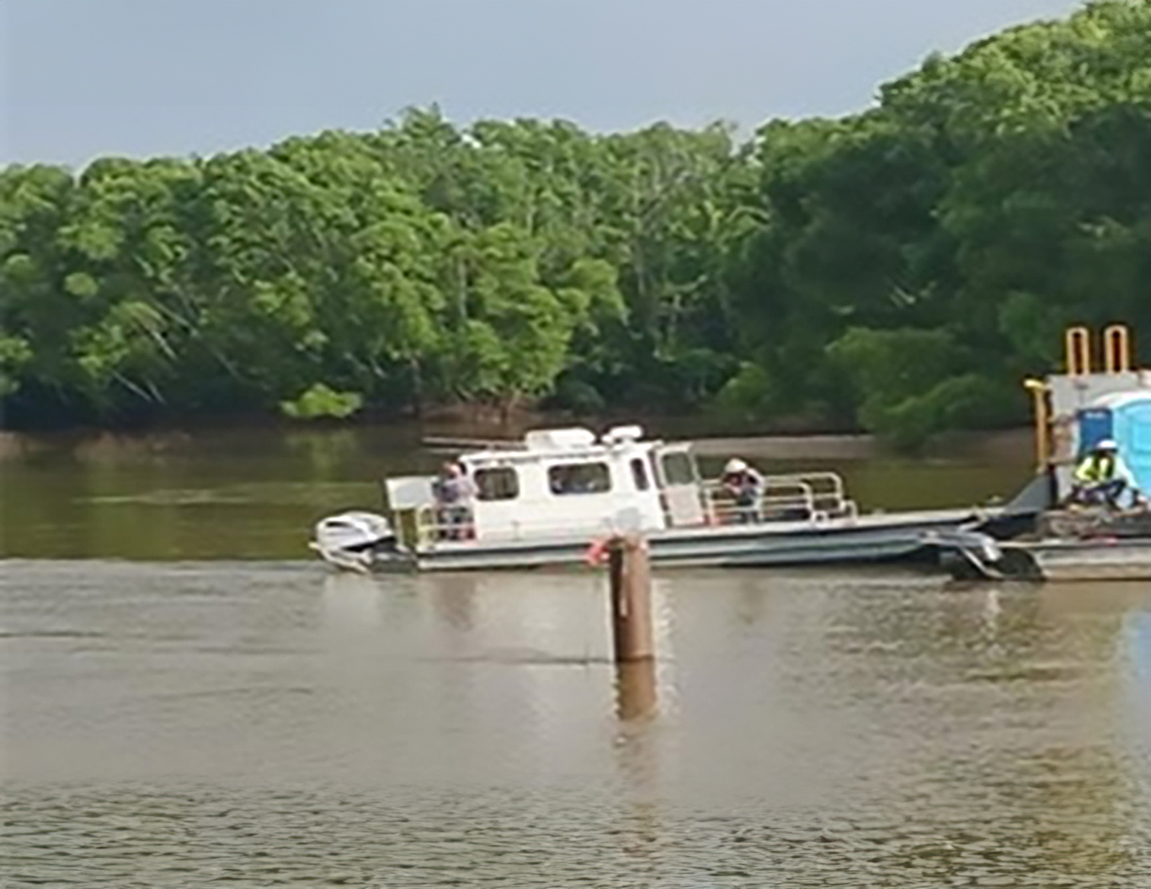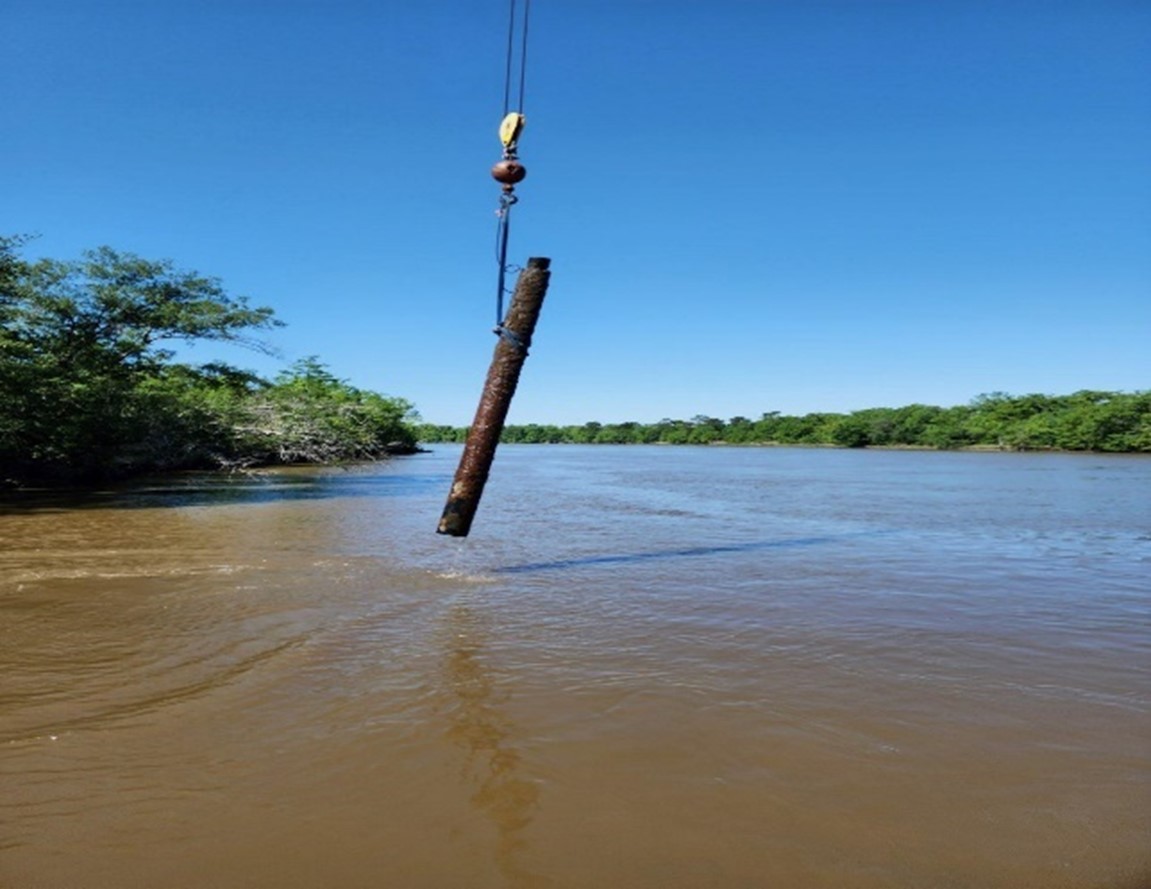 Work and removal of surface casings
"The agency has had more than 40 years of extensive experience working with plugged wells and any issues that may crop up. We're glad to be able to lend our technical expertise for projects like this to help federal and state agencies when they reach out to us," Clay Woodul, RRC Assistant Director of the Oil and Gas Division for Field Operations.
This is the second time in two years that the NPS has contacted the RRC for help. The Commission worked on a project at the popular Padre Island National Seashore in 2021.  
---
About the Railroad Commission:
Our mission is to serve Texas by our stewardship of natural resources and the environment, our concern for personal and community safety, and our support of enhanced development and economic vitality for the benefit of Texans. The Commission has a long and proud history of service to both Texas and to the nation, including almost 100 years regulating the oil and gas industry. The Commission also has jurisdiction over alternative fuels safety, natural gas utilities, surface mining and intrastate pipelines. Established in 1891, the Railroad Commission of Texas is the oldest regulatory agency in the state. To learn more, please visit https://www.rrc.texas.gov/about-us/.