Railroad Commissioner Wayne Christian Discusses Importance of Coal to Texas Energy Supply
January 27, 2017
AUSTIN– Railroad Commissioner Wayne Christian this week toured Luminant Mining Co., LLC.'s Three Oaks Mine and Alcoa Inc.'s Sandow mine reclamation area in Bastrop, Lee and Milam counties. This was Commissioner Christian's first site visit since taking office in early January.
During the visit, Commissioner Christian emphasized the importance of coal to the state's energy supply. He also discussed the Commission's commitment to ensuring safe, responsible mining operations, including the reclamation of mined land when operations are complete. 
"Texas is the nation's largest producer of lignite coal, and about 40 percent of the coal burned in Texas is lignite" Commissioner Christian said. "Luminant is the largest power generator in Texas, supplying plants with not only coal, but also natural gas, nuclear power and wind.
"Since 1974, Luminant has reclaimed about 80,000 mined acres, and planted more than 38 million trees—planting more trees on an annual basis than any other mining company in the United States" Christian said.
"The companies and people that have worked to supply our coal energy—including Luminant and Alcoa— have done a wonderful job in restoring formerly mined land that includes not only ponds and pastureland for cattle but also natural habitat for Sandhill cranes as well as bald eagle nesting sites."
Earlier this week, the Commission unanimously voted in an open meeting to join a coalition including the Texas Attorney General's Office and other states contesting the U.S. Department of Interior's Office of Surface Mining Reclamation and Enforcement (OSMRE) Stream Protection Rule.
The accompanying photos of Commissioner Christian may be used for media purposes, please credit the Railroad Commission of Texas.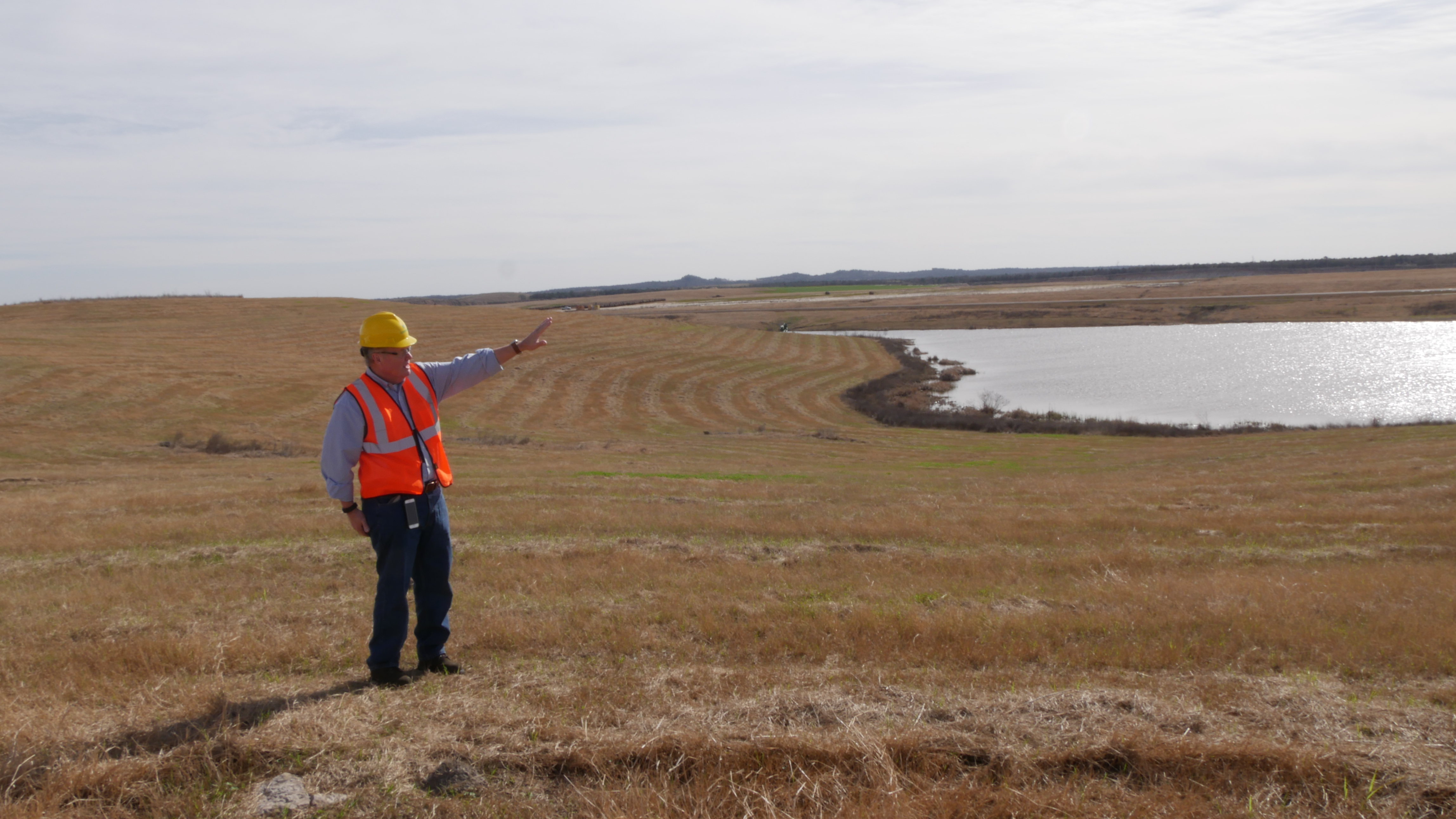 Commissioner Christian enjoys view of reclaimed surface mining site.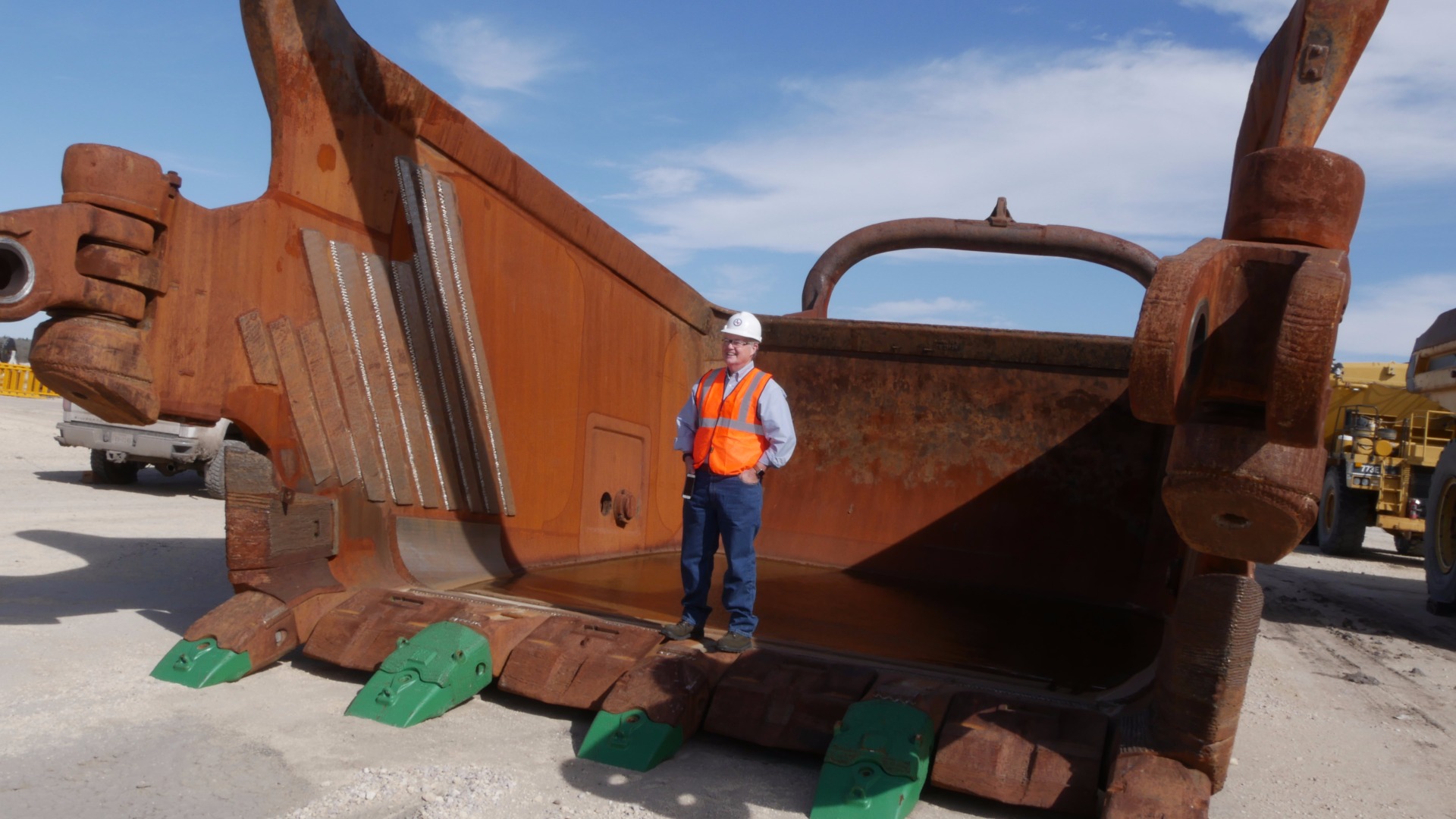 Commissioner Christian in a surface mining dragline bucket.
---
A lifelong conservative businessman, Wayne Christian was elected to join the Railroad Commission of Texas in November 2016. In 1996, Christian was elected to the House of Representatives as the first Republican elected from Deep East Texas since Reconstruction after the Civil War. During his time in the Texas House, Christian served as Vice-Chair of Regulated Industries and as a multi-term member of the Energy Resource Committee. On these committees, he had direct oversight of the Railroad Commission and accumulated a strong record of standing for free markets and against burdensome regulations.
---
About the Railroad Commission:
Our mission is to serve Texas by our stewardship of natural resources and the environment, our concern for personal and community safety, and our support of enhanced development and economic vitality for the benefit of Texans. The Commission has a long and proud history of service to both Texas and to the nation, including almost 100 years regulating the oil and gas industry. The Commission also has jurisdiction over alternative fuels safety, natural gas utilities, surface mining and intrastate pipelines. Established in 1891, the Railroad Commission of Texas is the oldest regulatory agency in the state. To learn more, please visit https://www.rrc.texas.gov/about-us/.