Introducing RRC LoneSTAR
July 29, 2021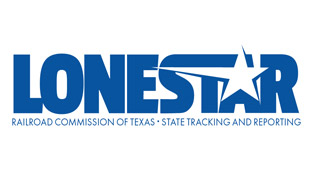 The Railroad Commission of Texas has embarked on its largest information technology project in agency history. To learn more about the project, you can view the video on the RRC's YouTube Channel at https://youtu.be/yZWLIYUHumM.
For more information about the Railroad Commission State Tracking and Reporting system (LoneSTAR), we invite you to participate in the free webinar Introducing RRC LoneSTAR and Forms P-5, W-3C and W-3X Online Filing on August 5, 2021.
This webinar is one of over 30 webinars this summer in the 2021 RRC Regulatory Webinars: Oil & Gas and Pipeline Safety series.
To register for any webinar, visit the RRC website at https://www.rrc.texas.gov/oil-and-gas/workshops-and-conferences/rrc-regulatory-webinars/regulatory-webinars-2021-schedule/.
Stay tuned for more exciting news as the LoneSTAR project moves forward!